Our Story
From a Firestone, Colorado garage in the year 2000, Mark and Sharon Rients founded UME Custom after buying the first single head embroidery machine from a family member. Sharon was looking for a side hustle that would allow her to be flexible enough to work from home while continuing to raise her 3 children while Mark was traveling for Coca Cola. Quickly realizing that the quality of the output of that machine was not up to the high standards that UME holds, Mark and Sharon invested in their first professional 1 head embroidery machine. For almost 10 years this machine was the backbone of the company. Mark and Sharon's children would occasionally help with production as a summer or off school hour job.
In 2011, as the business slowly grew, more and more customers wanted screen printed items in addition to the embroidery. Screen printing was being contracted out to larger printers in the area, but Sharon wanted to offer services like this in house. Investing again, UME began to offer heat pressed vinyl as an in-house alternative to smaller quantity screen printed projects. UME eventually bought a 4 head manual screen printing press in 2013 and today still operates it in addition to a fully automated 6 head printing press.
In 2016 UME moved from the 2-car garage in Firestone to a 2500 square foot production facility in Fort Lupton. The extra space allowed for additional expansion and equipment purchases to keep services in house.
In 2019 Mark and Sharon made the decision to bring drag and laser engraving into the in house capabilities of UME to help support a few local businesses that needed to engrave serial numbers into metal tooling.
In 2021, UME purchased its first direct to garment printer and utilizes this new capability to print photo quality images directly onto clothing.
In 2022, UME hired on full time its first second generation employee when Christina Hogue (Rients) came on board to help out with the mounting administrative tasks like ordering and book-keeping. As well as to grow UME's online presence.
---
Our People
---
Sharon Rients, Owner / President
Sharon is the owner and co-founder of UME Custom. Sharon handles all day-to-day production operations and is responsible for delivering the best possible quality product to our customers. A Colorado transplant from Tampa, Florida she still enjoys traveling back to visit with friends and family. Prior to founding UME, she was a bookkeeper with Coca-Cola. She is a diehard Colorado Rockies fan and enjoys quilting with her best friend when she is not at work. She is "Grandma" to 3 wonderful grandchildren and enjoys seeing them whenever possible.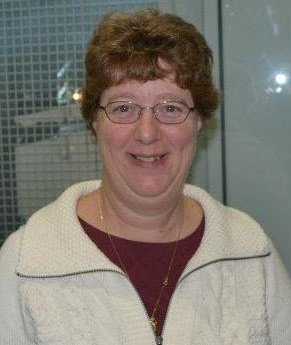 ---
Mark Rients, Owner / Vice President of Finance and Design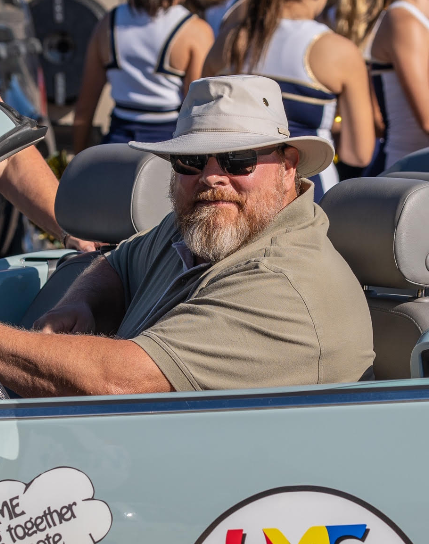 Mark is the co-owner, co-founder, and head designer at UME Custom. Mark is responsible for all the computer graphic design, vinyl cutting, laser and drag engraving and screen printing. Mark has been a "part-time" UME employee since the beginning while also working in various positions with Coca Cola. He greatly enjoys the computer work, golf every now and then and watching the Broncos. He enjoys traveling with Sharon and his favorite destination so far has been Alaska. His favorite part about working at UME is the flexibility to work from home now that he is retired, and he gets to work with Sharon and help grow the business.
---
UME Custom charges a 4% convenience fee for credit card payments.